Cádiz
Being the bridge between Europe and Africa and the gateway between the Atlantic Ocean and Mediterranean Sea on the shores of the Strait of Gibraltar have characterised the history of Cádiz and made it an ideal destination to visit. Its coastline is part of Costa de la Luz and it has many beaches with golden sand which range from urban beaches to pristine unspoilt ones.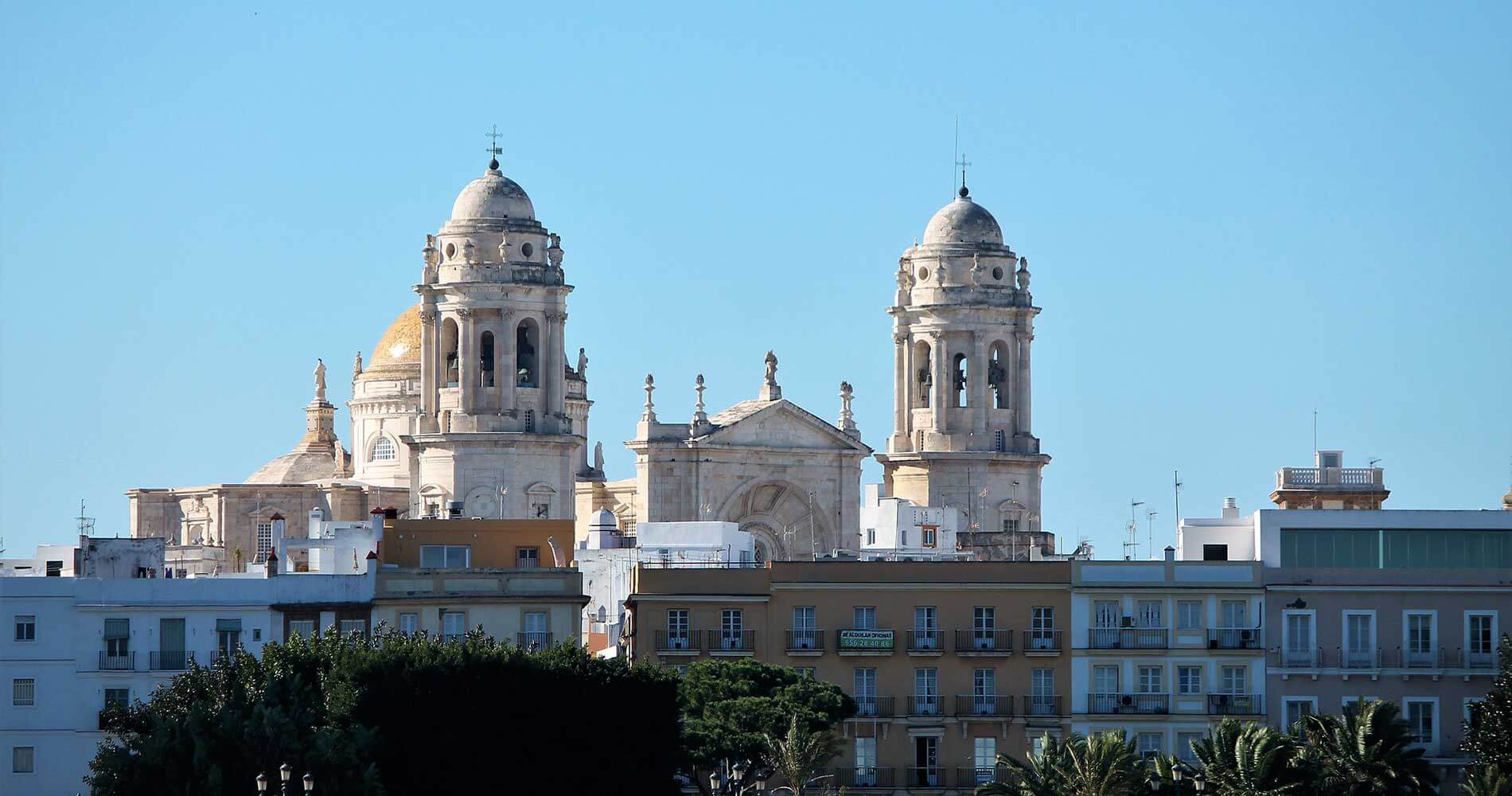 Cathedral
Known as Catedral Nueva, this religious temple was designed by the architect Vicente Acero and is one of the most modern ones in the whole of Spain, since construction was not finished until almost the mid-Nineteenth century (1722-1838). It is famous for its mixture of architectural styles: Baroque on the floor and interior elevation up to the capitals, Rococo in its decoration, mainly on the frieze of the first body; and Neoclassic on the shallow vault of the main entrance, dome and towers.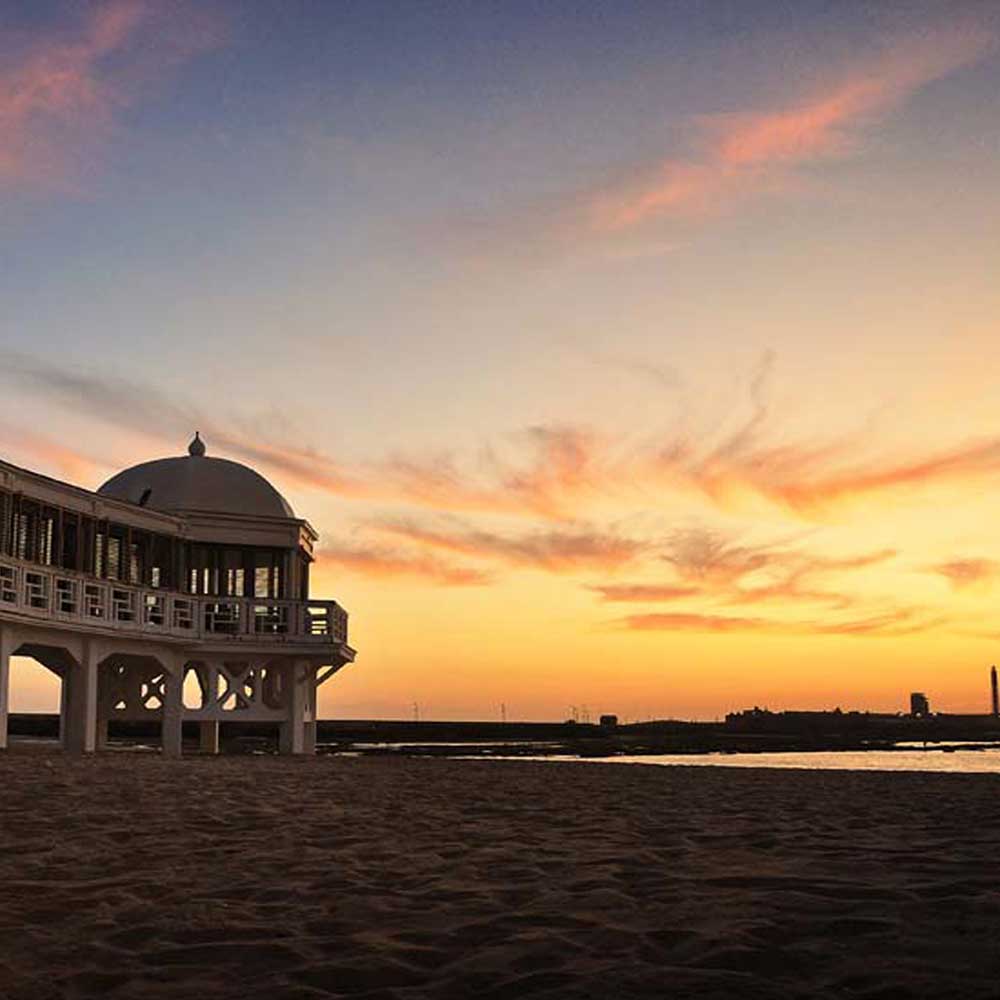 La Victoria Beach
La Victoria Beach is an urban beach on Costa de la Luz, outside the city walls and approximately 2 miles in length on the shores of the Atlantic Ocean. It is considered as the best urban beach in Europe and it has boasted the Blue Flag uninterruptedly from 1987 until 2011. It is also the first beach in Spain which was awarded an environmental management certificate and the Q for Tourism Quality certificate.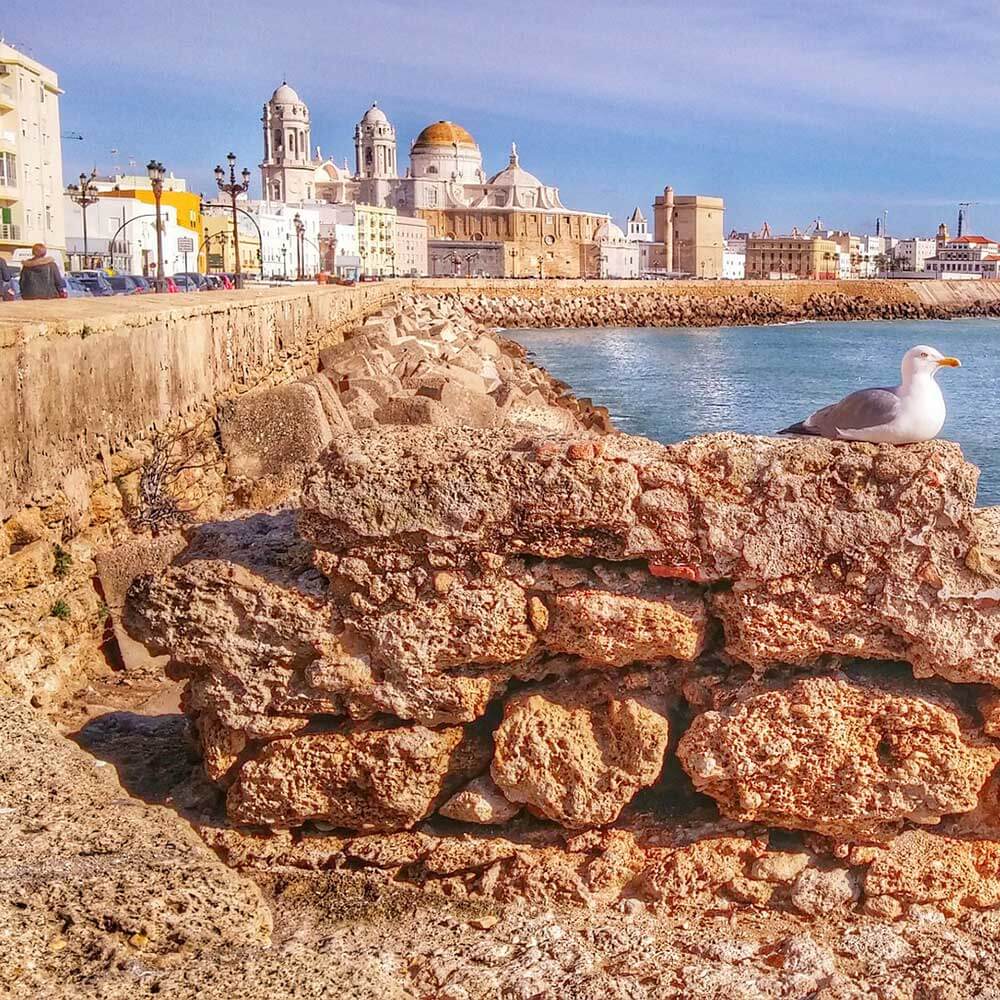 Campo del Sur
Campo del Sur in Cádiz is a seafront promenade which circles the city, starting on the left entering Puerta de la Tierra and finishing in La Caleta Beach.